VIP Platinum Live Blackjack Tables
With its distinctive Platinum VIP branding and colouring, Evolution Gaming offers this exclusive online environment where super high rolling Blackjack players can bet and interact in real time with like minded players and professional dealers.
Shown below is a video preview of Evolution Gaming's Live Blackjack when playing at a VIP Platinum table.
Play VIP Platinum Live Blackjack
Screenshots:
Here are some screenshots showing the super high roller experience you can expect when playing on a highly exclusive VIP Platinum live Blackjack table.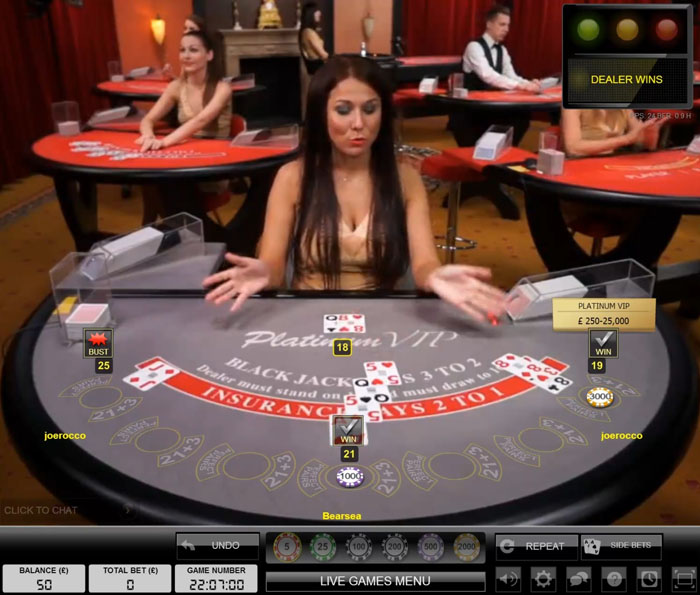 Player on seat one wins after a lucky double down.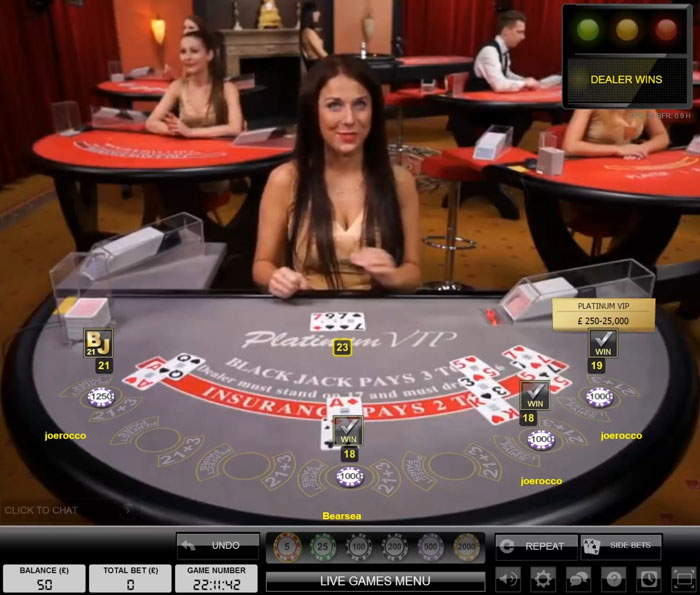 The dealer busts, an outcome that never gets old!
Play VIP Platinum Live Blackjack